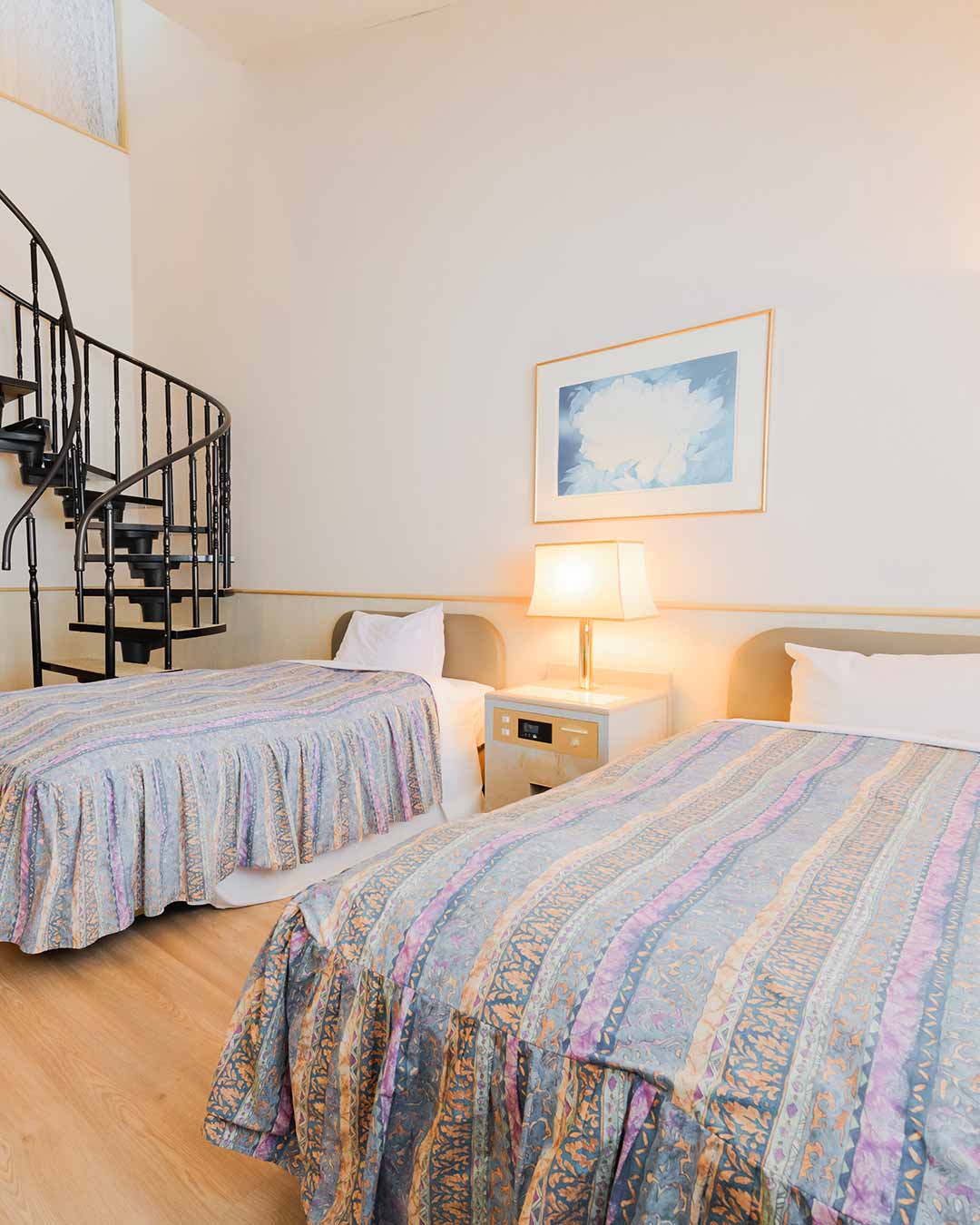 Palcall Tsumagoi Resort Hotel
#spring #summer #autumn #winter
Sunrise, the sea of ​​clouds and starry sky
A highland resort hotel directly connected to the slopes
A modern exterior mountain resort hotel located 2 km from Baragi Lake.
The interior of the guest room is decorated with a relaxed atmosphere, and you can enjoy your stay with the breathtaking view that changes with the seasons and time.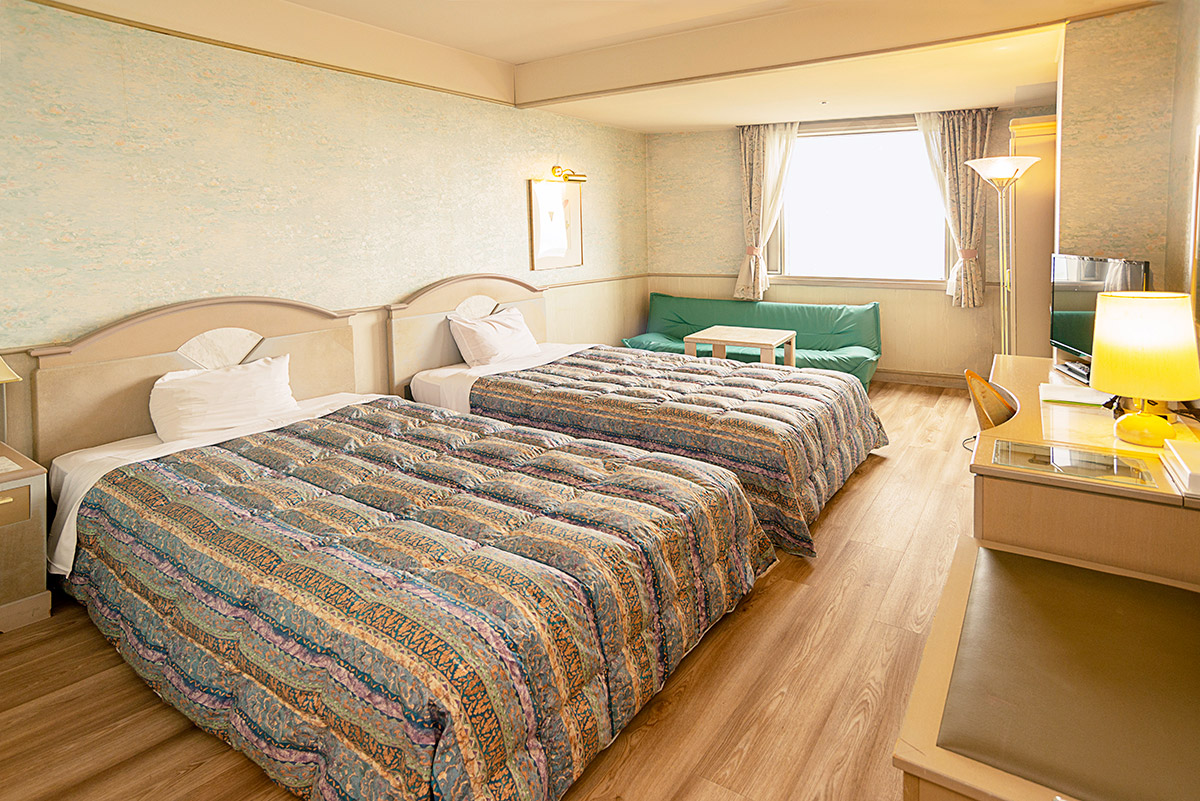 It features 2 twin beds, a private bathroom, and plenty of storage space.
Occupancy: up to 1- 2 guests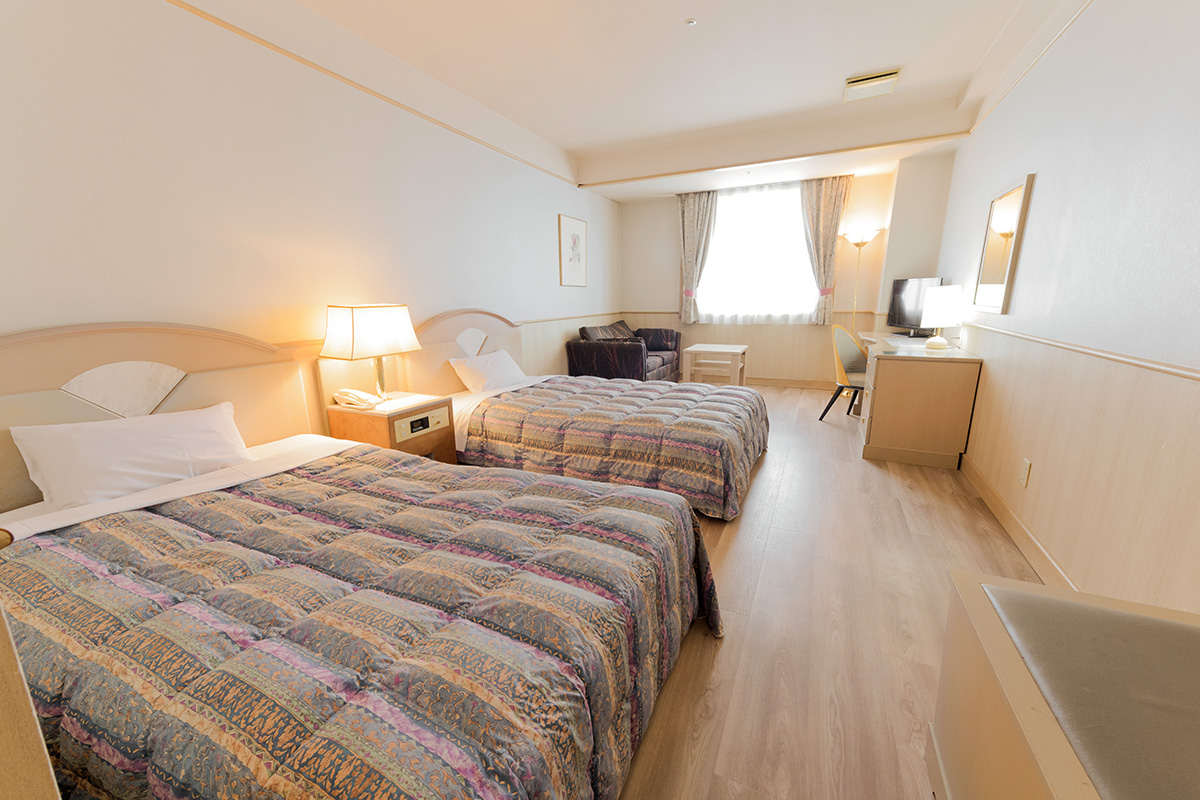 It features 2 comfortable twin beds and a private bathroom.
Occupancy: up to 1-3 guests (included Extra bed)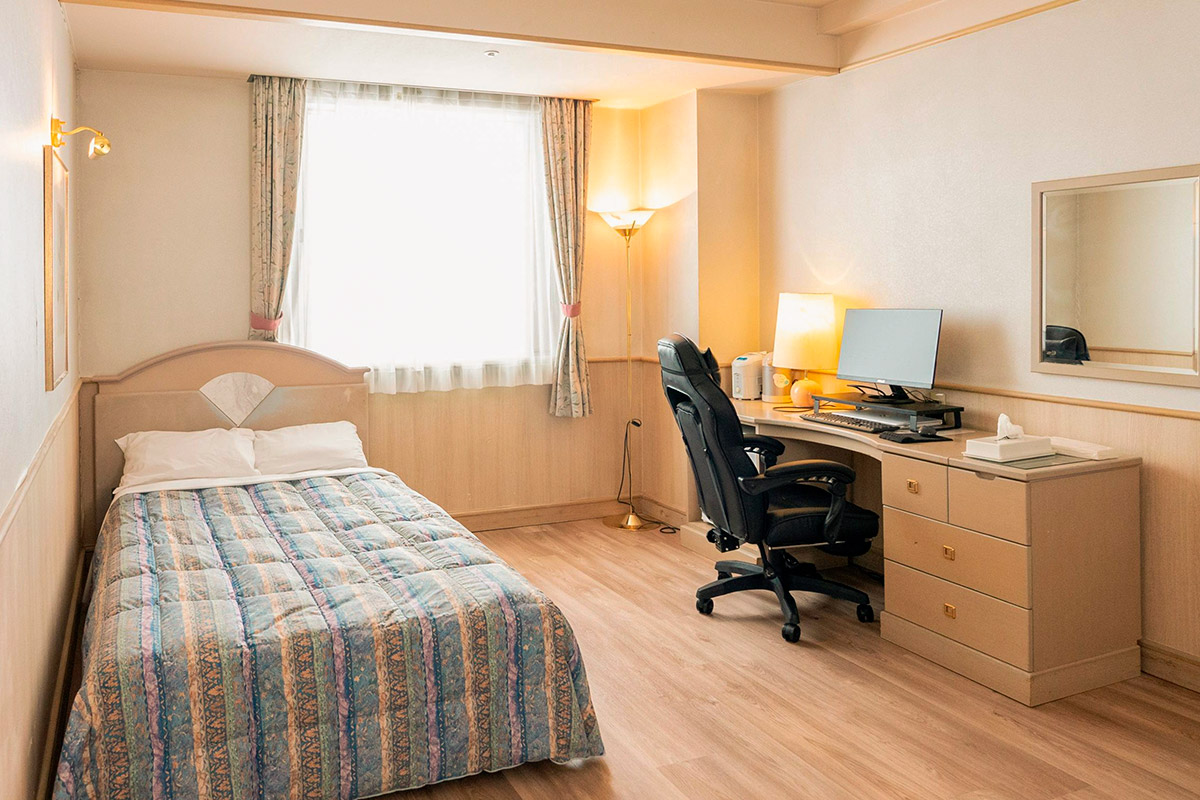 It features 1 double bed and a modern workstation with a private bathroom.
Occupancy: up to 1-2 guests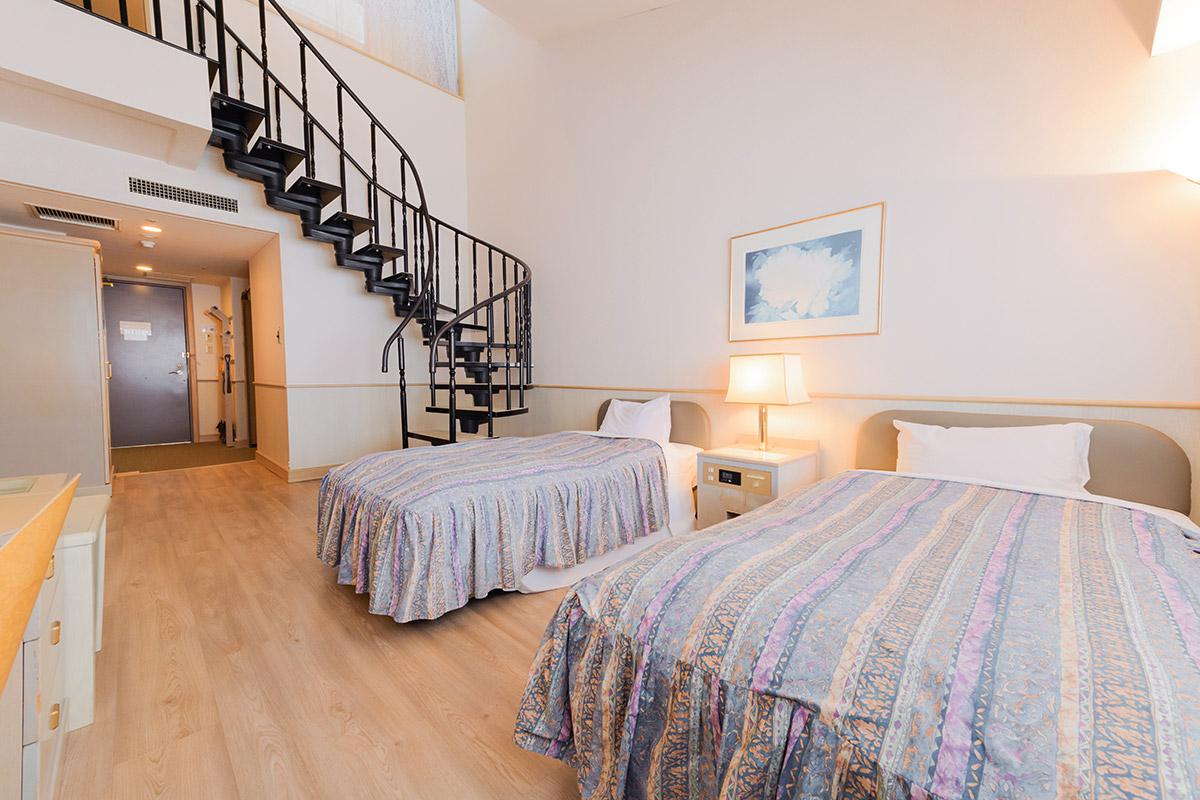 This generous-sized maisonette room features 2 floors separated by a spiral staircase. The room has 4 twin beds.
Occupancy: 3 - 5 guests (including extra bed)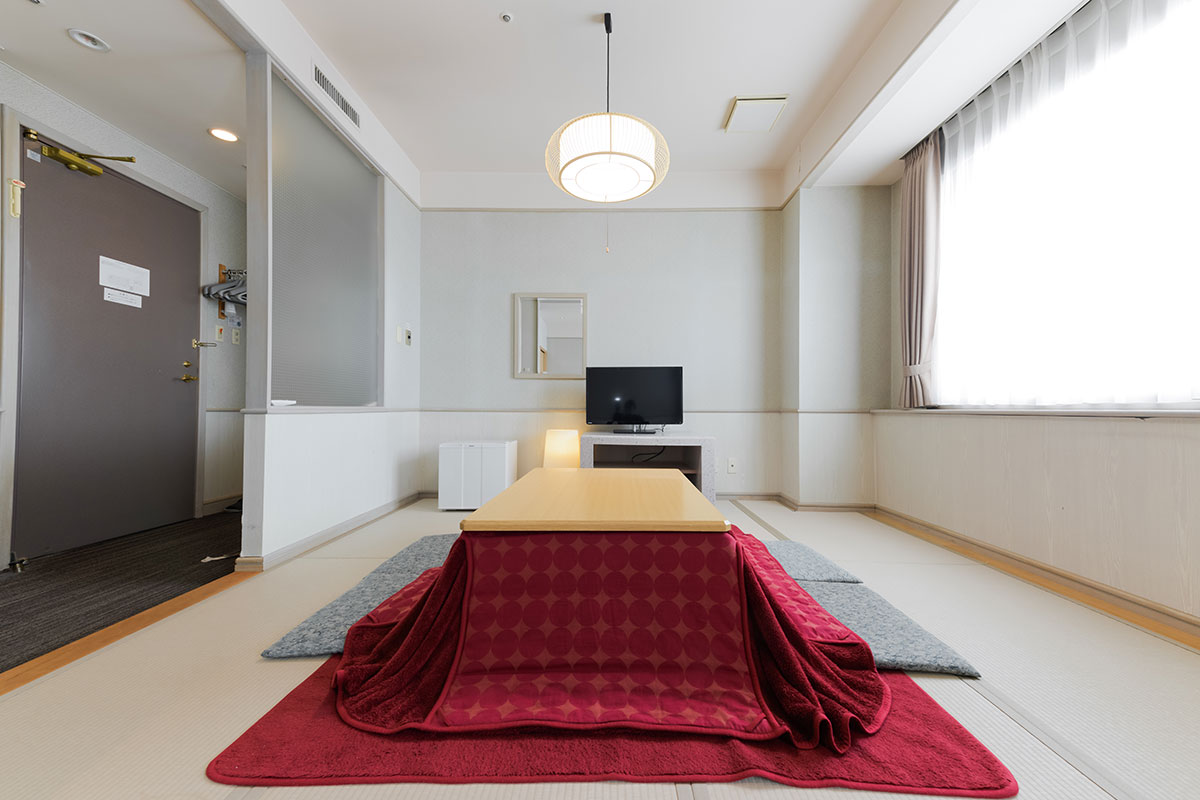 A traditional Japanese room with a spacious space of 20 - 25 tatami is perfect for a group of 2-6 people.
Room size: 20 - 25 tatami
Occupancy: up to 2-6 guests