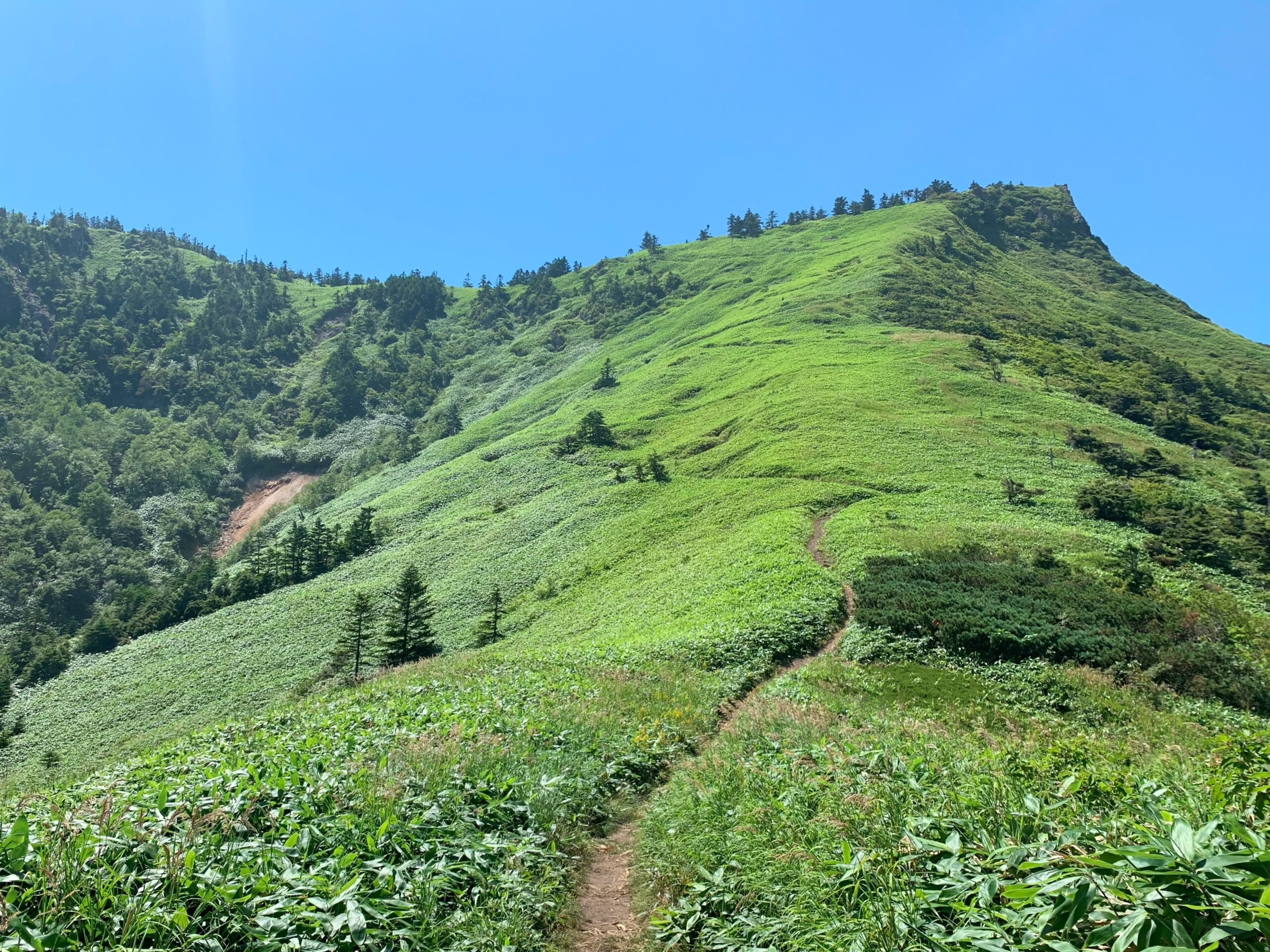 Palcall Tsumaogoi: Embrace Nature's Touch
Enjoyable for all levels,
Selected trekking courses.
1st July 2023 〜 29st Oct 2023
Every Saturday, Sunday, public holiday, and during the Obon period (45 days in total).

The latest update by Instagram @Palcall
※The temporary restrictions in place on SKYRUN event on 19 - 20 Aug
Trekking Course Map
Please refer to the following for Palcall's top 5 recommended trekking courses
'Azumayasan no Yu' hot spring located within the resort center (additional charges apply)
Trekking Guide
Please ensure you have proper equipment and attire.
Be cautious of weather changes due to potential natural disasters.
Take it easy and allow yourself some flexibility.
For first-time visitors, May to October is recommended.
Always act responsibly and at your own risk.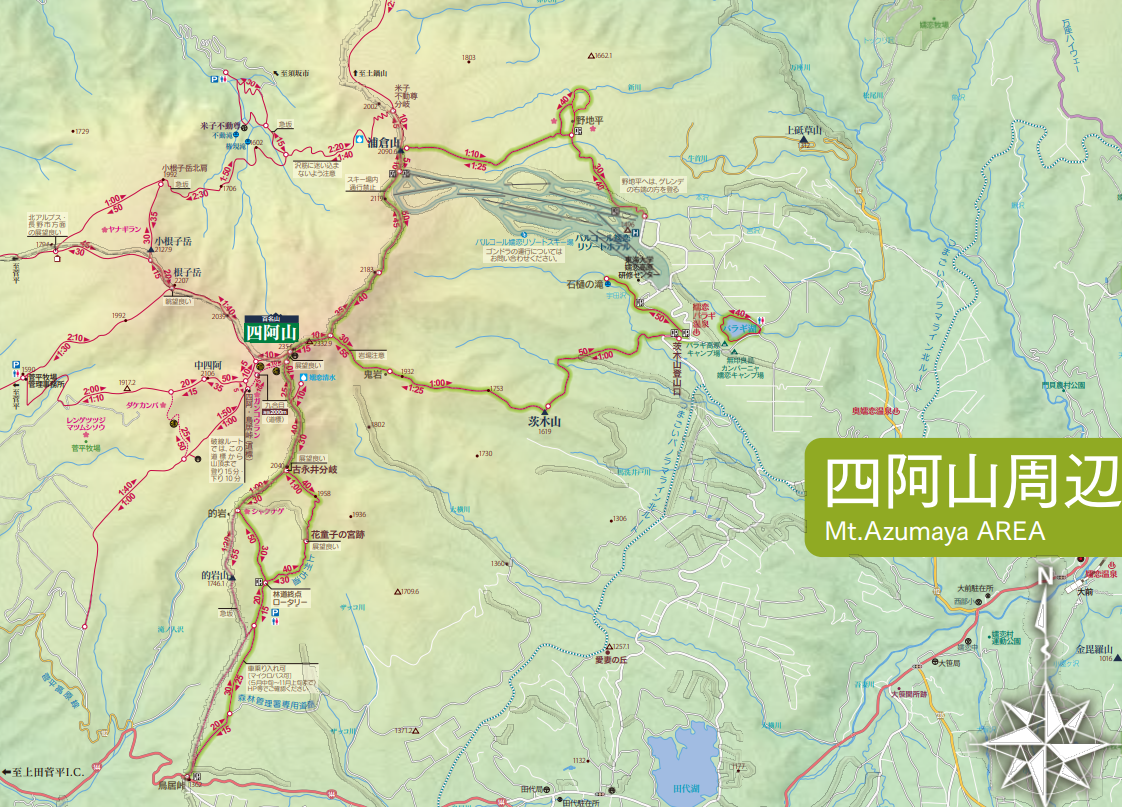 Course 1:6.8km 5hours
Palcall⇒Oniiwa⇒Mt.Azumaya Triangle⇒Mt.Azumaya Summit⇒Mt.Azumaya Triangle⇒Oniiwa⇒Palcall
Mount Azumaya & 360° of Scenery
Ride the gondola to embark on a stunning peak hunt at Mount Azumaya, one of Japan's hundred famous mountains. The round-trip of trekking trail covers a distance of 6.8 km with an elevation difference of approximately 400 meters. Even if you're a beginner in hiking, you too can marvel at the breathtaking 360-degree panoramic view!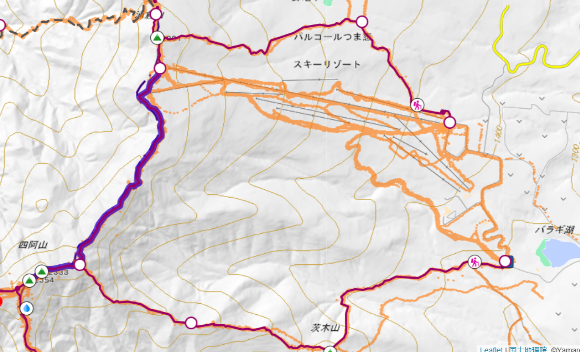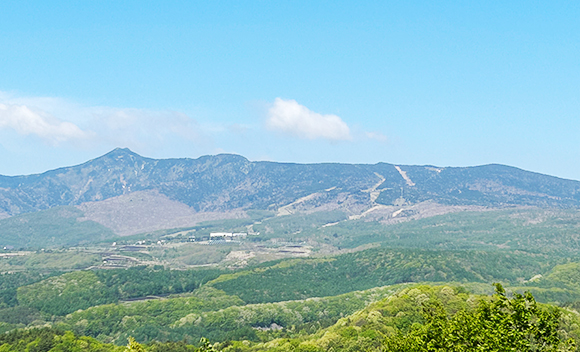 Coures 2:6.5km 3hours
Palcall⇒Mt. Urakura⇒Yachidaira⇒Palcall
Primeval Forests & Wetlands
Have you dreamt of soaking in the stunning scenery of the wetland in Yachidaira Plains? If so, let's hop on our gondola for an easy 0.5km climb to Mount Urakura. Then stroll through the primaeval forest to the beautiful wetland of Yachidaira Plains.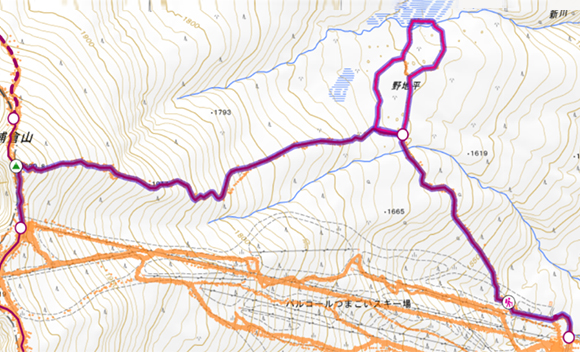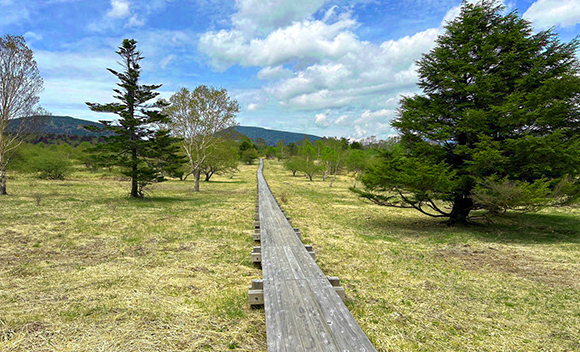 Course 3:6.7km 5hurs
Palcall⇒C1 Area⇒Stone Gutter Waterfall⇒Baragi Lake
Alpine Plants and Asagimadara Butterfly at Stone Gutter Waterfall and Lake Baragi
The hillside of Palcall Tsumagoi Ski Resort is a treasure trove of alpine plants including a group of fascinating butterflies— ASAGIMADARA. You can get there by gondola and walk toward the slope to Stone Gutter Waterfall and Lake Baragi.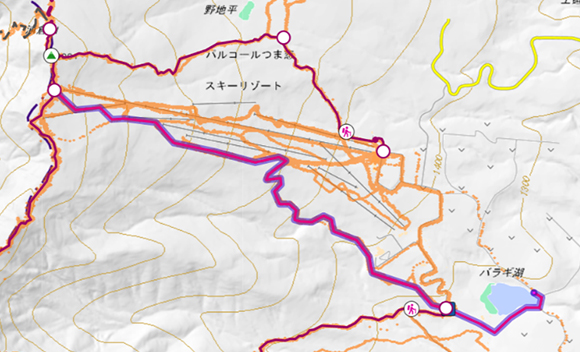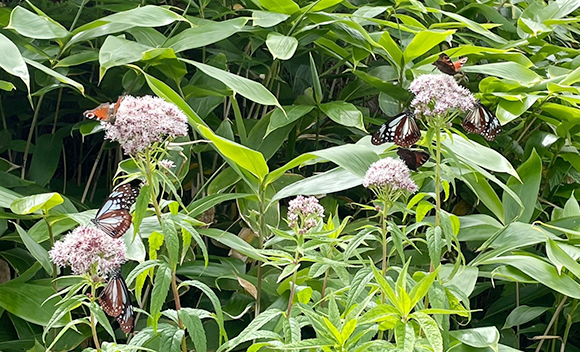 Course 4:2.5km 2.5hours
Palcall⇒Mt.Urakura⇒Palcall
Escape the city buzz to Mindfulness Trekking in the forest!
Train your body and soul within this Mindfulness Trekking session. Our meditation instructor will guide you through the journey so you'll get the full experience of relaxation among loving nature.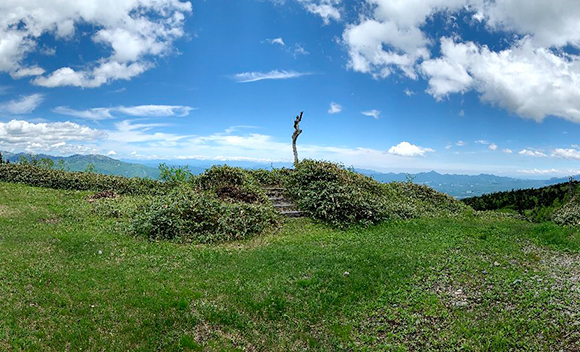 Course 5: 4km 3hrs
Palcall⇒Stone gutter waterfall⇒Palcall
Unwind in nature. Get lost in alpine plants and stone gutter waterfall.
The sound of nature is the best medicine. Stroll your way through the hillside to visit Stone Gutter Waterfall for the harmonious songs of wild birds enhanced by the waterfall steam. This magic moment is only a walk away from Palcall Tsumagoi Ski Resort.