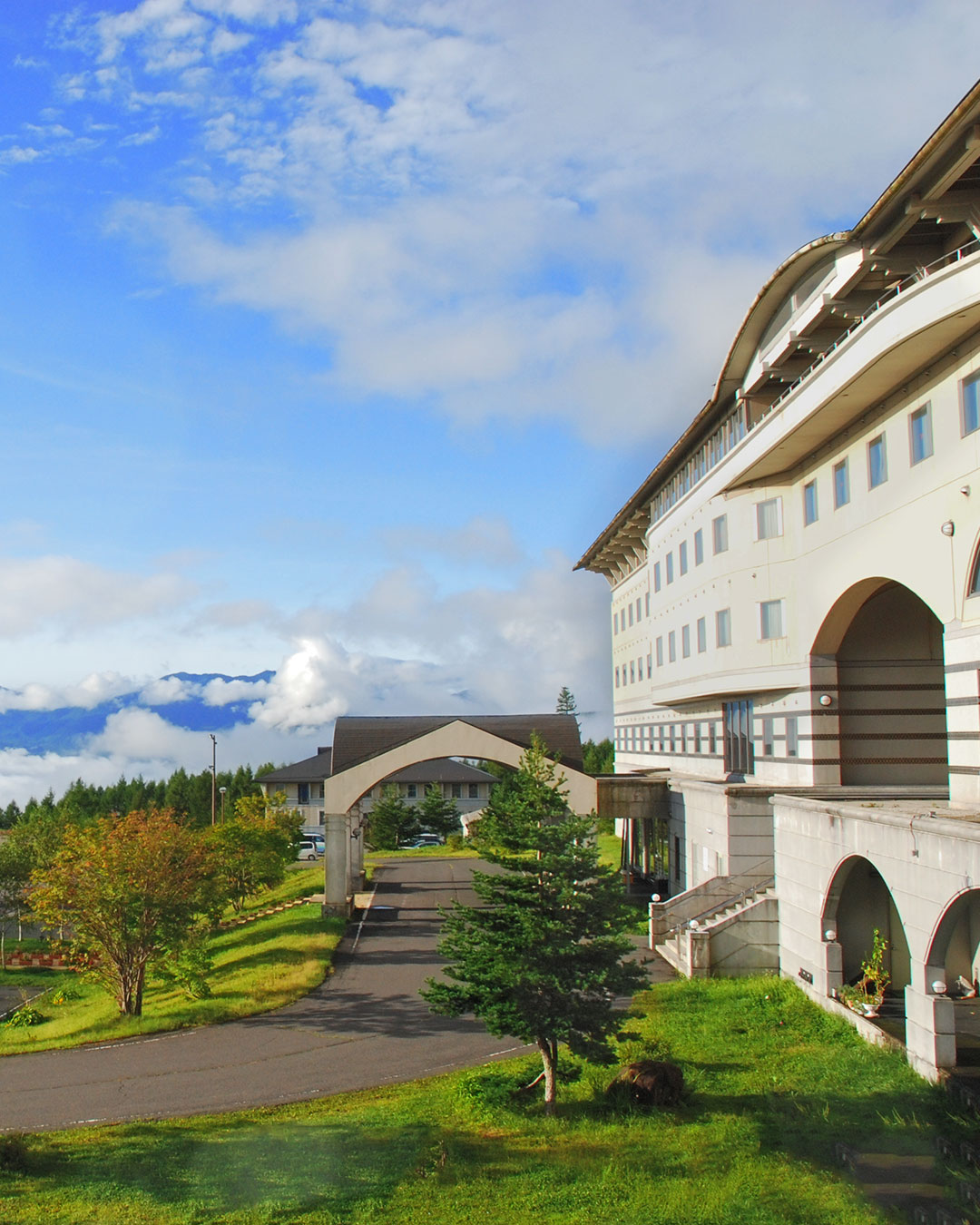 Palcall Tsumagoi Resort Hotel
#spring #summer #autumn #winter
Various facilities and Free services
Palcall Tsumagoi offers a variety of convenient facilities and free services for hotel guests.
After enjoying activities that can be enjoyed in each season, you enjoyed spending a moment to heal your body.
Hot spring (Onsen)
"Azumaya-san no Yu"
Alkaline simple hot springs are soft, hypoallergenic, and smooth feel to the skin. It is also called "a hot spring for beautiful skin".
Source: Tsumagoi Baragi Onsen
Hot Spring quality: Weakly alkaline simple hot spring, colorless and transparent, tasteless and odorless
*Please bring towels from your room.
*You can continue using Onsen after checking out. (Towel charge 300 yen)
Enjoy a cup of coffee while admiring the scenery from an altitude of 1,500m. At night, you can enjoy as a bar lounge.
Lounge : 7:00 - 10:00 / 15:00 - 22:00 (Welcome Drink)
Bar: 18:00 - 21:30
Table tennis, Pool table 600JPY/30min
Gym (complimentary for in-house guests)
Magazine, Manga and a variety of books in this area. You can enjoy it at any time during your stay.
*In order to alleviate congestion, the maximum number of people who can use the facility at the same time is limited to 40.
[Reservation required] Free shuttle for hotel guests only
Karuizawa Station South Exit

From Karuizawa Station south exit to Hotel
Operate period: December ski resort opens to end of March
Departure time: 9:15, 13:00, 18:00
From Hotel to Karuizawa Station
Operate Period: December ski resort opens until the end of March
Departure time 7:40, 11:30, 16:30
Manza Kazawaguchi Station
From the ticket gate and dispatch near the bus stop on the left side

From Manza/Kazawaguchi Station to Hotel
Operation period: Hotel operation days
Departure time 12:50
From Hotel to Manza/Kazawaguchi Station
Operation period: Hotel operation days
Departure time 14:30
A scheduled free shuttle will be operated for guests using the hotel accommodation plan or day-use plan.
For reservations and inquiries, please contact the hotel. +81 (0)279-96-1166
Shuttle service is reservation guests only. Please make a reservation directly with the hotel by 12:00 noon the day before the arrival date. Please note that the shuttle bus will not operate without a reservation.
Karuizawa ⇔ The time required to the hotel is usually 50 minutes. Manza/Kazawaguchi ⇔ Hotel time: 20 minutes in normal time.
Please tell the staff your name and number of people when boarding.
Depending on the weather and road conditions, it may take some time to arrive at Karuizawa Station.
In the case of a taxi, it costs about 18,000 yen per taxi. If you are using a local bus, take the Seibu Kogen Bus (bound for Kusatsu Onsen) from the north exit and get off at Manza-Kazawaguchi Station for about 70 minutes (about 2,000 yen per person), then take a taxi for about 20 minutes (about 6,000 yen)