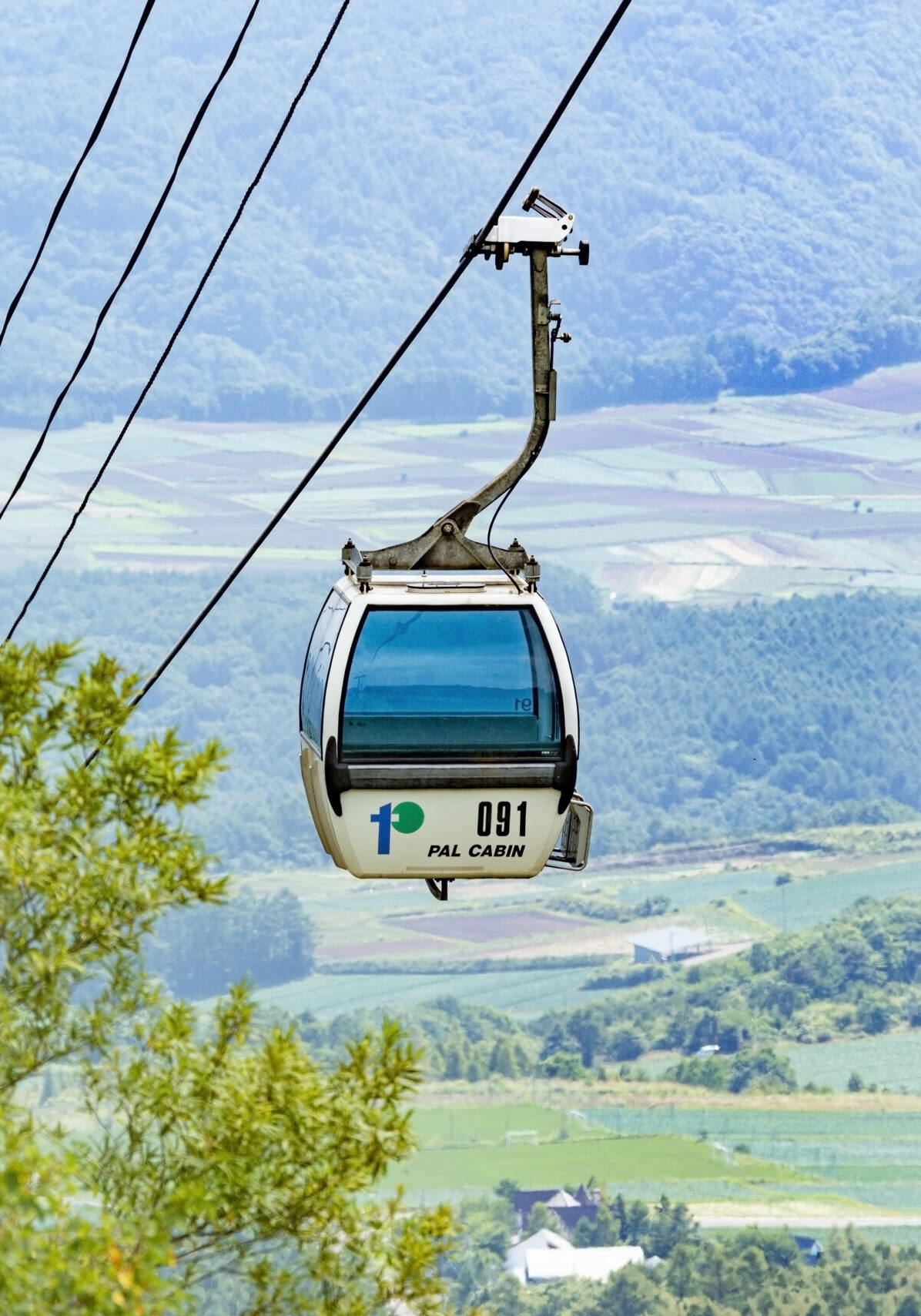 Easy access to trekking course by Tsumagoi Gondola
3,193m - The longest gondola in Kanto
Breathtaking View from the Top
Enjoy breathtaking scenery while riding the Kanto gondola, a 3,193m one-way journey that takes just 20 minutes and reaches an altitude of 2,050m at the summit station. Make your way to the top of Mt. Palcall Tsumagoi and take in the stunning views. Plus, with pet-friendly gondola rides, the whole family can experience the great outdoors together!
1st July, 2023~29th Oct, 2023
Every Saturday/Sunday and Public Holiday -Total 45 Days -
【Trekking・Gondola/Inbound ride】8:00〜15:00
【MTB/Inbound ride】8:00〜15:30
Please purchase the ticket at Ticket Counter in the Center House
【1 Way】      Adult ¥1,800 Child ¥800 Pet ¥500
【Round Trip】 Adult ¥2,500 Child ¥1,300 Pet ¥800
【2 Times/Round Trip】Adult ¥4,000 Child ¥2,000 Pet ¥1,000
**2 Times/Round Trip valid in 2 days
**2 Times/Round Trip used by 1 person
Lunch is available at Tsumagoi Dinning
Onsen "Azumaya-san no Yu" in the resort center. (Fixed fee)
Please read more about「Azumaya-san no Yu」from Here
Gondola usage guide
Gondolas are free for the aged under 5. The children must be accompanied by a guardian.
Business hours may change suddenly due to weather conditions.
The summit is more than 2,000m above sea level, and there are sudden weather changes. Please be careful as the temperature differs greatly depending on the season.
There are no restrooms at the summit, so please use the restrooms in the center house at the foot of the mountain.
For customers traveling with Pets
Please use a lead or leash at all times.
Pet owners are responsible for handling pet waste.
We are not responsible for any harm caused by other people or pets, please take control.